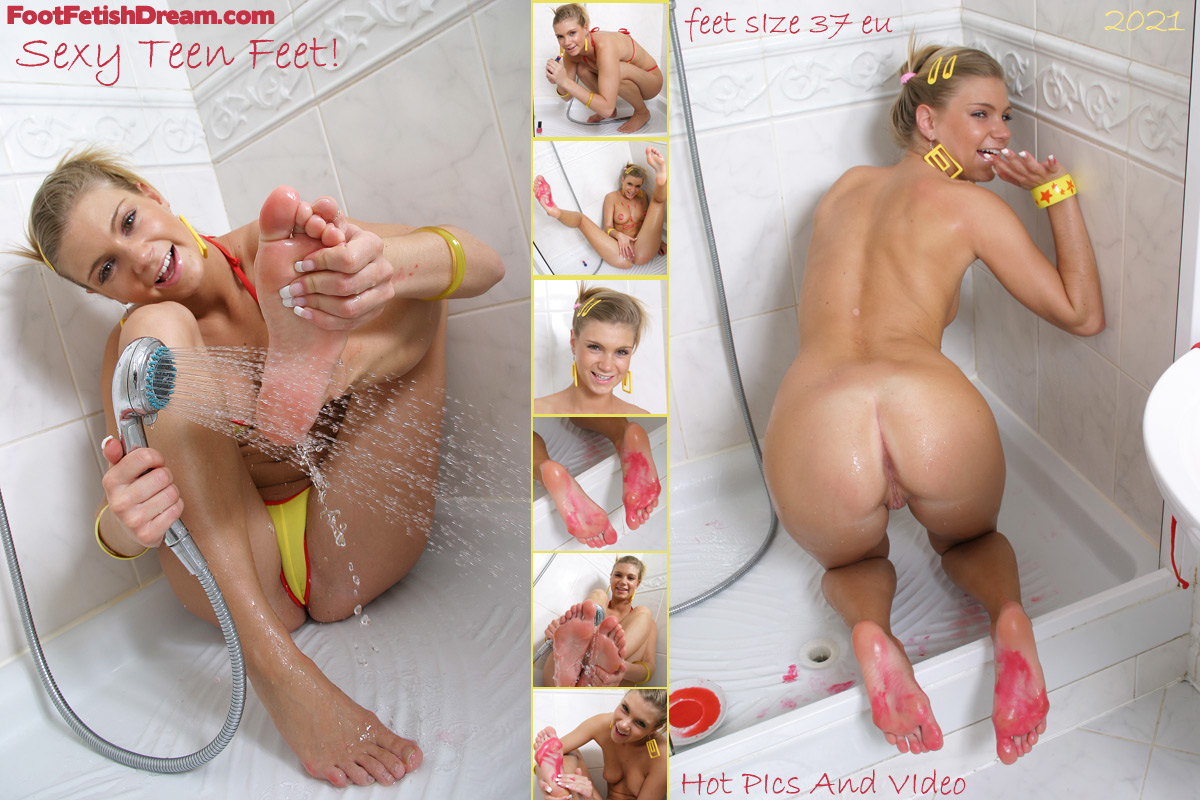 Sexy Teen Feet In The Shower & Foot Fetish!
New Episode In The Members Area November 29th 2021
Hello, at this time we have for you a nice teen model playing in the
shower with her sexy feet! She has a very sexy body, legs, and feet!
She is 19 Y/O with a foot size 37 EU. In this episode, she is making
some fun with her sexy feet and playing with some paint on her feet.
She is showing all her body naked, including pussy and ass! This is
a really hot episode, hot foot fetish! Pics & Videos Just ADDED!!!