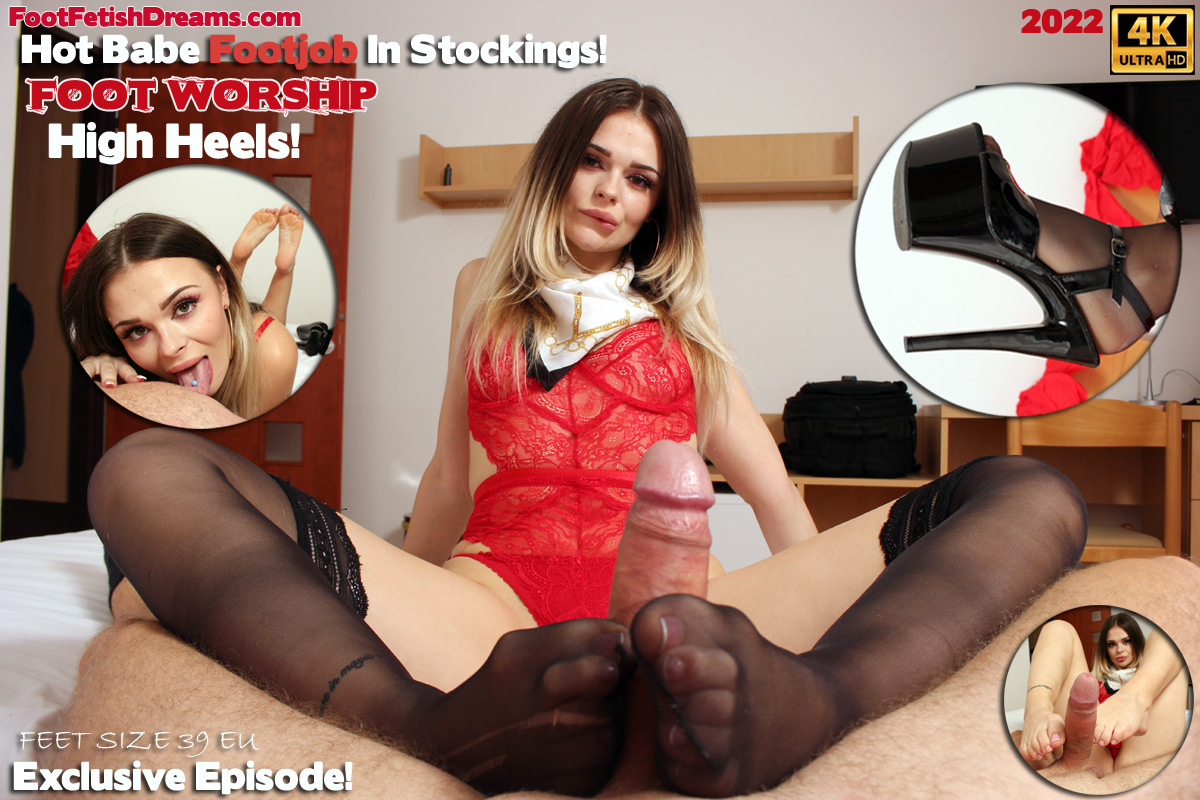 Sexy Babe Footjob & Stockings Foot Worship!
New Episode In The Members Area September 23th 2022
Dear members, at this time we have for you an exclusive episode
of a sexy babe making a hot footjob and foot worship in stockings!
She is a very hot babe, wearing a nice red dress, black stockings and
very sexy high heel shoes! She has very sexy feet size 39 EU
and very soft soles! She is making nice footjob in stockings,
then removing them and continuing all footjobs positions including
doggy, back, and front! She is also getting her feet sucked and
licked Foot Worship! She is stroking the cock with her feet and
hands and making really nice, hot and sexy episode! At this time
and in 4K ultra HD resolution. Enjoy this new HOT UPDATE!!!
Join NOW!