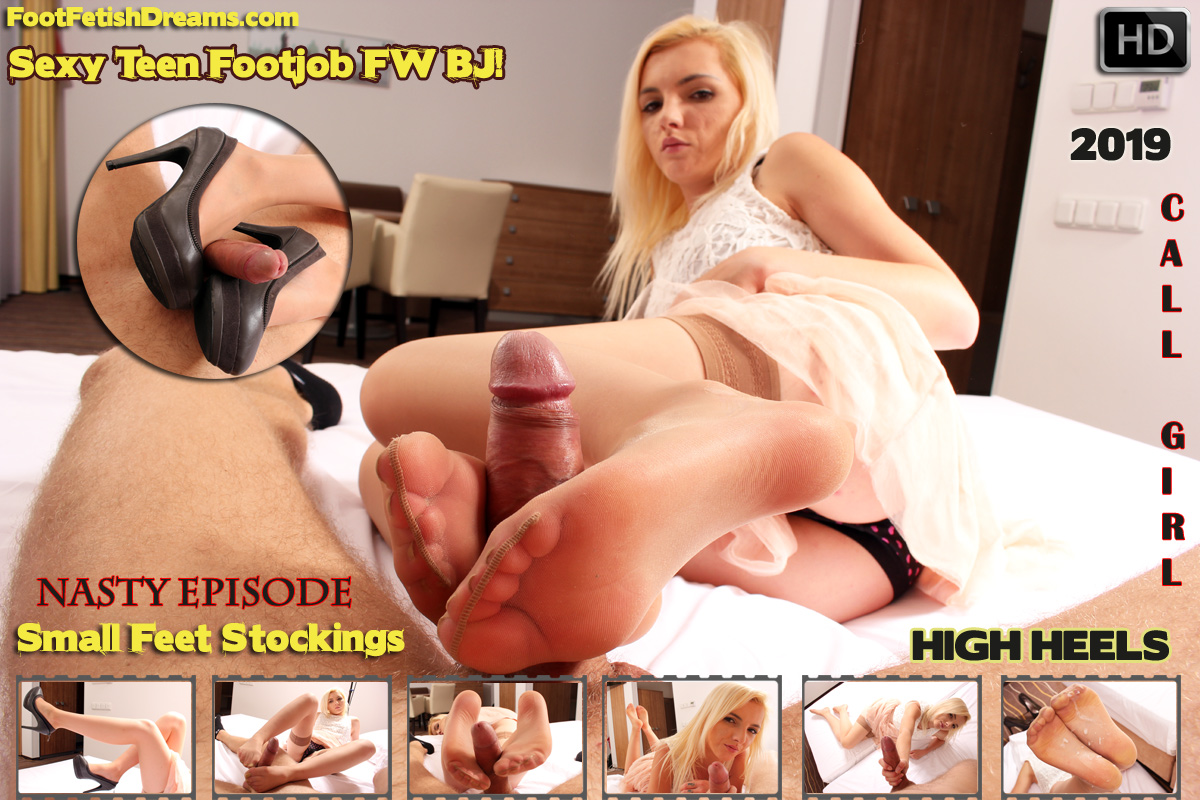 Episode..Teen Call Girl Sexy Footjob & BJ & FW More…
New Episode In The Members Area August 16th 2019
Hello, we have here a new summer episode! We booked a call girl, teen babe with small feet size 37 EU! She came for a footjob, foot worship, and BJ session. She came in a nice dress, natural brown stockings, and sexy high heels grey color. She is a young woman, blonde hair, and she is doing service for cash! She is just little whore and in this episode, she is stroking, blowing and jerking cock! She does not like this job much, but she has small feet and very skilled hands and mouth! In this nasty episode, she is making all footjob positions, she is getting her feet licked and sucked, blowing cock, and looks like is routine for her. She is a bit cold in this movie. She came with used stockings a bit smelly, she said she walk in shoes all day and night, she was also at the club last night doing some striptease for clients. In this episode, we cum on her soles with stockings! Is very nice cum on her nylons and when she saw the cum on her stockings she decided to throw them away! Enjoy this new nasty episode, we added nice HD video including high res footjob pictures! 40 minutes video!!