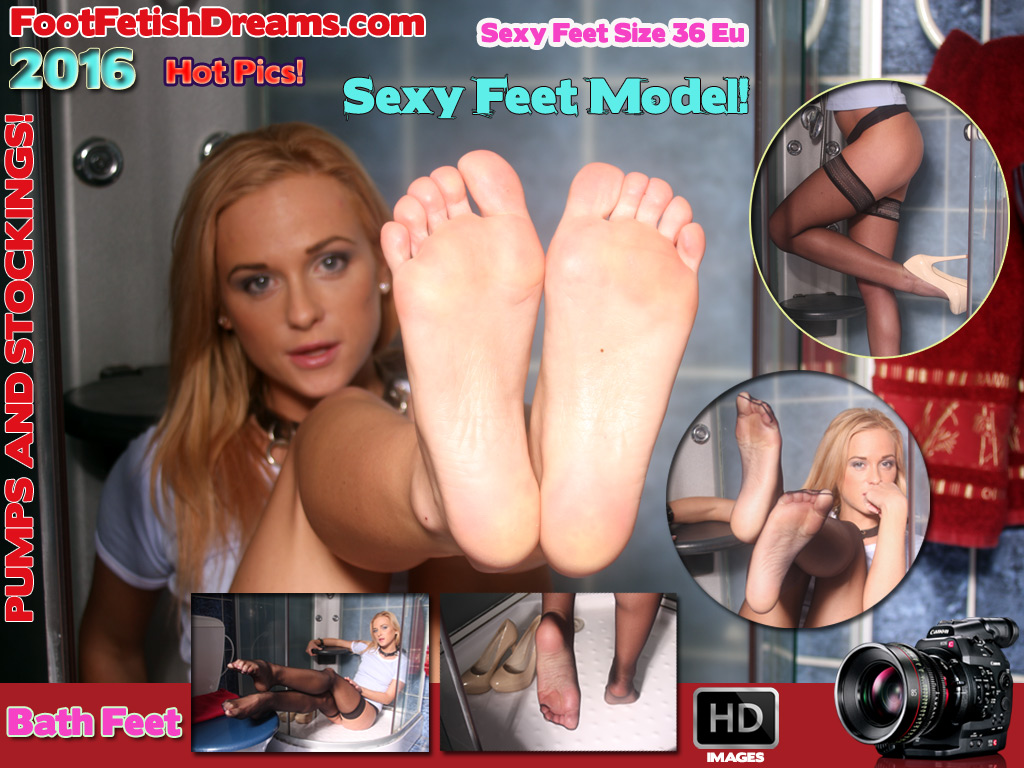 Hello at his time we have a new update of a sexy babe showing her feet and legs in hot sexy stockings.
She is posing very sexy in the shower, then taking off her shoes and stockings! She has very sexy
legs and feet! Her feet size are 36 Eu, she has very small feet, and soft soles. She is facing the feet in
front of the camera and making you super horny! At this time we had a high-resolution camera to shoot
something new! See her soles and feet in HD images resolution!!! You members probably know this model from
previous updates so you know we have two nasty footjob episodes with her and they are really hot!!
Enjoy this new update, and next week will be new footjob!