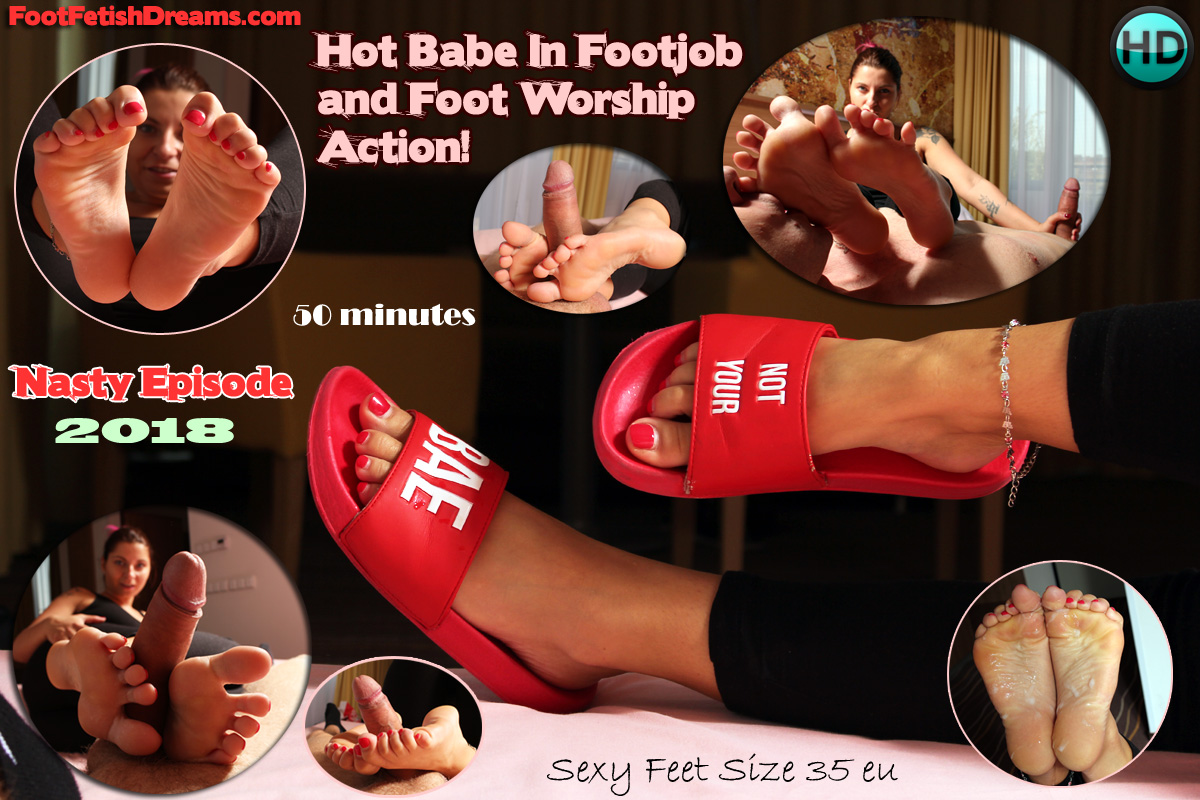 Episode..Hot Student Babe In Nasty Footjob & FW Action!
New Episode In The Members Area May 31th 2018
Hello! We have for you new update episode! This babe is colleague student, she is 25 Y/O and has very very small feet size 35 eu. She came because we talked to her week ago on the street about her small feet. She said she has very small feet and that is why we invited her for little foot fetish session. She said it is very strange that guys like feet but we said that she can have her feet fucked for some cash. She hesitate, because she never done such a experience but at the end she agreed. She is wearing these red summer shoes, because is very hot outside these days and in the episode she is slowly removing them and shower her feet before she makes footjob! Of course we made all possible footjob positions she is also making very nice foot worship very nasty, and at the end she got load on her sexy small soles! HD Videos Updated!