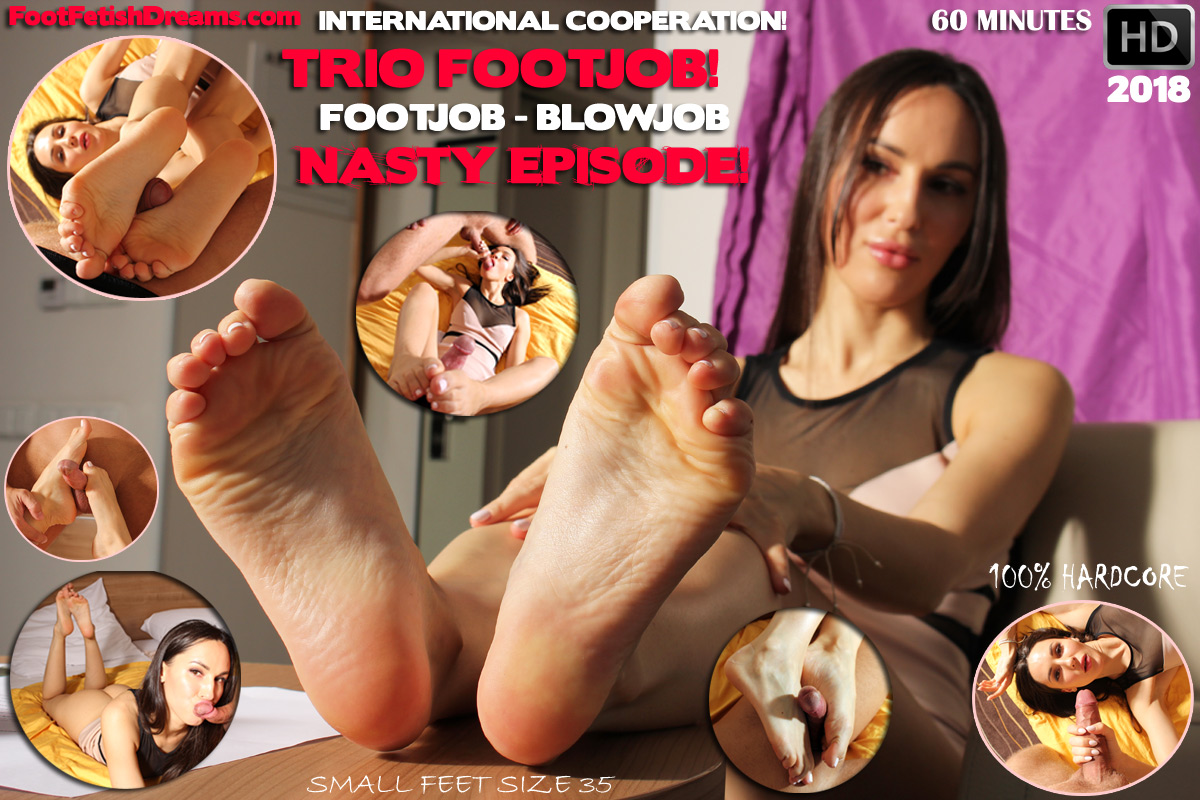 Episode..Sexy Model At Casting Interview Of Footjob!
New Episode In The Members Area April 13th 2018
Hello, at this time we have for you special update episode! In
our studio models comming for solo casting in order to get work
in Fashion business in Italy. The Italian agent likes feet, and if
the models want work in magazines etc, they must have their
feet fucked directly on casting. They don't agree to even show
their feet on the table, because they think is strange….They
came for normal casting for work. Unfortunately the condition
is set, feet fucked or no work. At this time we had in studio
friend from agency that also like feet and he helped us with
this casting. After some talk with the model and make her
agree to get her feet fucked, we made great footjob and BJ
episode as well. This is very unique Update because she is
getting her feet fucked by two COCKS and also sucking the
cocks. So in this HOT TRIO episode you will see something
new and it is really NASTY UPDATE! She is getting her feet
fucked in all kind of positions, making hot blowjob while her
feet are fucked from behind, she has very small feet size 35
eu and very soft soles. She is getting her feet licked, foot
worship and even more. 1 hour episode full of nasty foot
fetish is waiting for you. HD Videos and HQ photos ADDED!!