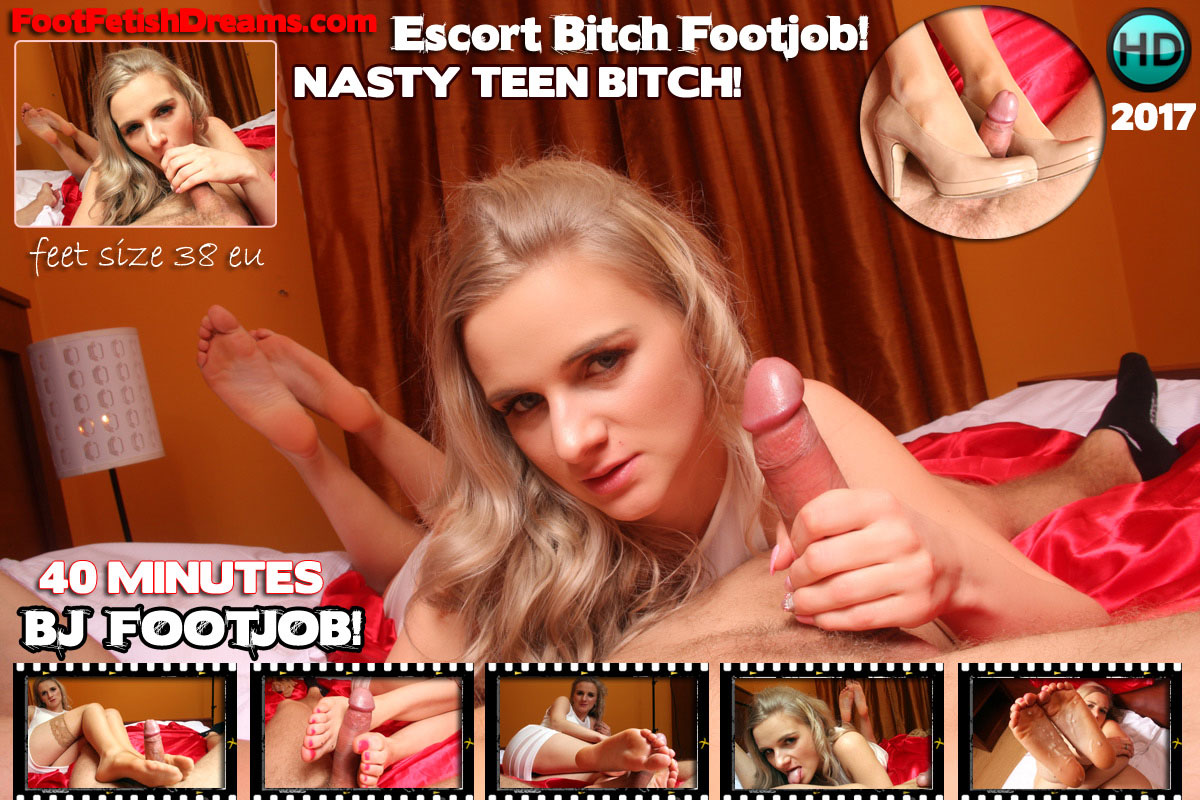 Hello, we are searching for new model that has sexy and small feet so we had to book girl not from advertisement but called Escort agency for footjob session. We book 21 Y/O girl who is saying she is model but also makes call girl for private clients for escort. I must say that she is Nasty BITCH and even asked for more money for BJ! We was able to make footjob&Bj episode with her but it was harder with her! She was asking when we finish etc and she does this job only for money and she does not like it.
Anyway even on top of that we was able to shoot all the footjob positions, she has nice white dress and white PUMPS with brown stockings. She makes footjob with stockings and than she is taking them off and continue barefoot. She is also licking nipples and sucking the cock! She is bitch but footjob is GOOD!
Stocking Feet Pics Included!