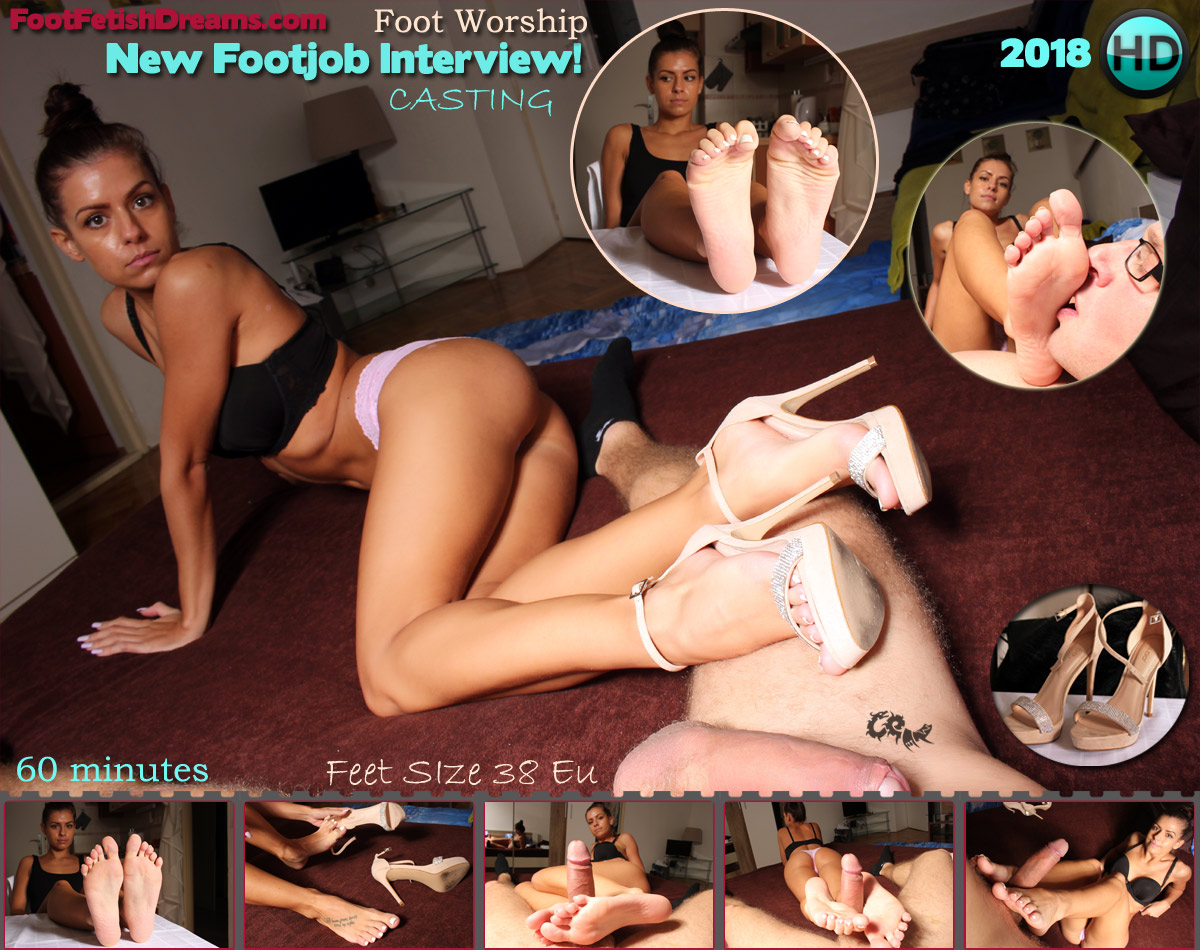 Episode..Hot Babe Footjob & Casting Interview For Magazine!
New Episode In The Members Area November 09th 2018
Hello, at this time we have for you new update episode. This is a special update of sexy girl model, who is coming to casting for a job in Italy in the fashion business. She never did anything on video, and at casting, she is a little bit nervous and shy. She came for casting, and she has toput feet on the table and make an interview. She is a little bit worried, why she has to show feet in front of the camera because she comes only for casting. She has very sexy feet, size 38 EU, with nice toes and soles. In order to get this job in Italy, in the fashion business, the Italian agent asked her fora footjob! She needs to get he feet fucked to get this work. She is shocked, but since she is a poor girl at this moment, she finally agreed to get herfeet fucked for some cash at casting. She is wearing nice shoes, and we were able to make a really sexy video with all footjob positions includehot foot worship. Her feet are very soft! This is 1-hour episode of video, Enjoy this sweet and nasty update! HD photos and Videos Just Added.