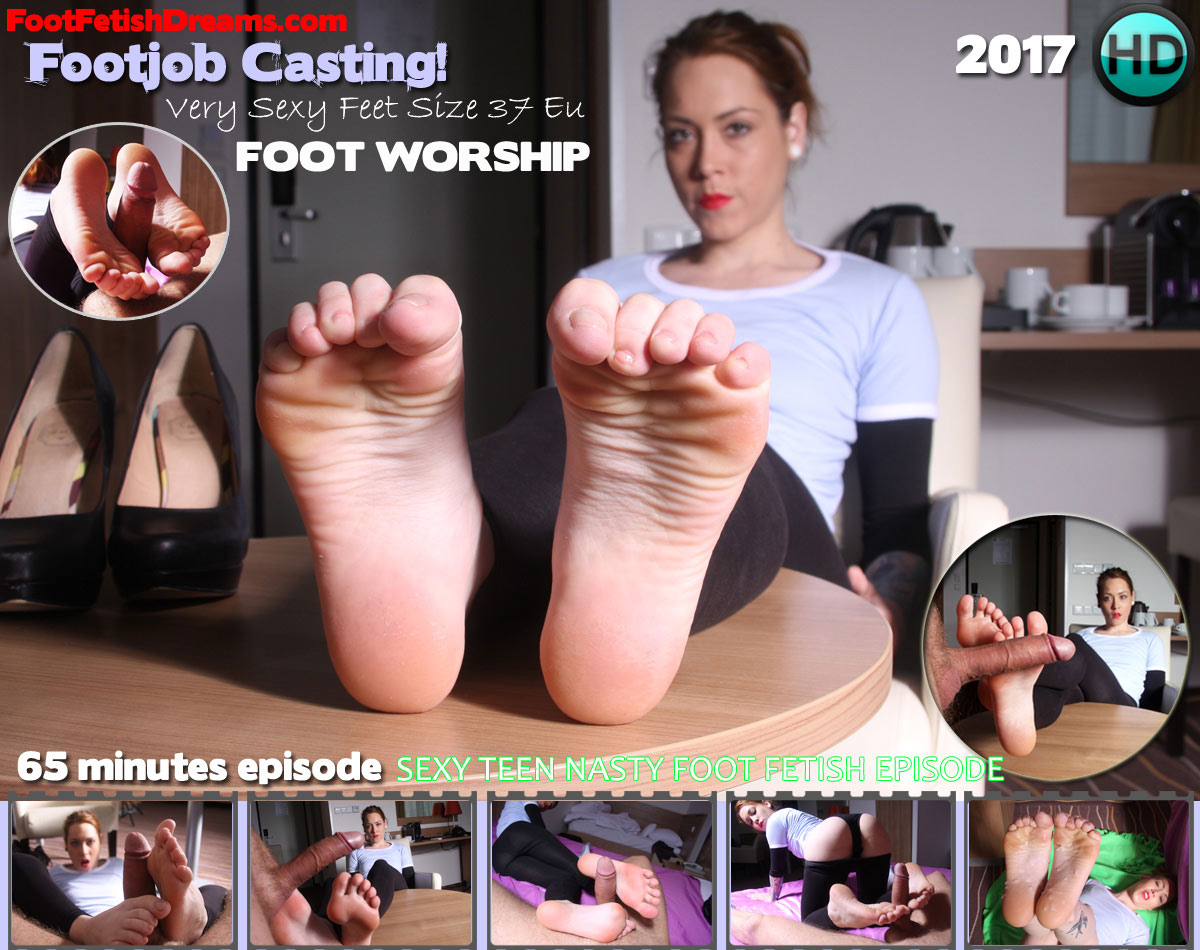 Episode..Teen Model At Casting For Fashion Work!
New Episode In The Members Area May 19th 2017
Hello, we have for you new episode of casting for fashion work!
Many girls don't qualify for feet performance, so we have to wait
a bit for right females. This girl is not yet model, she works in
hospital as nurse and she decided to earn more cash and get into
fashion world! We have agent in Milan Italy who own model agency
and work with famous designers etc....But this agent is also crazy
for small feet with high arches and soft soles! On casting models
must show feet on the table first and photos are sent via whatsapp
to the agent. As soon as he sees sexy feet he immediately ask the
camera man to fuck her feet otherwise she will not get the job in
Italy. Model refusing because she is not bitch, but after some fight
and showing contract for 15k EURO she finally agree to get her feet
fucked! She is making all footjob positions, foot worship MORE!!!