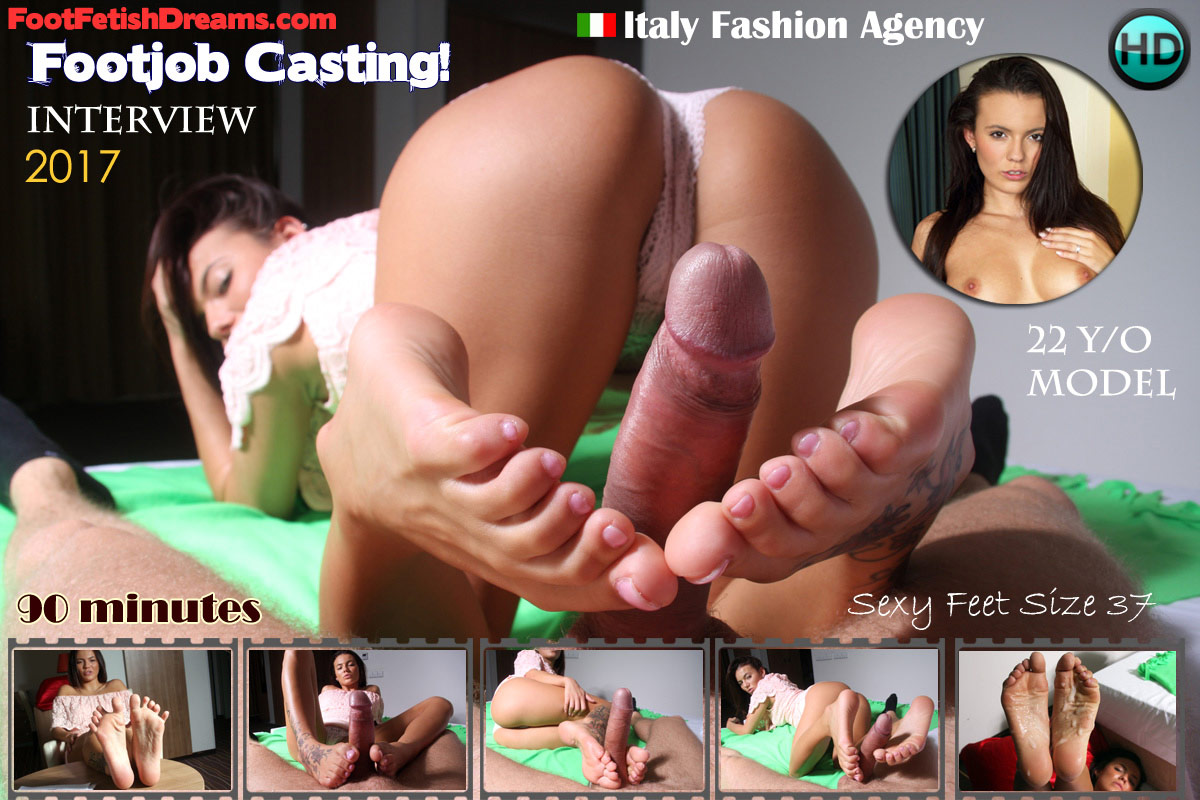 Episode..Footjob Casting For Model Agency In Fashion Biz
New Episode In The Members Area March 29th 2017
Hello, we have for new episode of footjob casting! This very young
model with sexy feet size 37 came for casting to get job in Italy
in fashion business! In casting to get this job she find our that
she will have to her feet fucked and she did not like it. She said
she came for normal casting, don't want to show her feet on the
table on camera and she is refusing. The Italian agent just sent
message on whatsapp that he want to see her feet fucked otherwise
she will not get the job! The contract in Italy is for lot of money so
at the end she agreed to get her feet fucked while her BF stay at
home! She has very sexy feet, solf soles, she is getting her feet
licked and sucked and she is also making all the footjob positions.
High res photos and HD videos just added and this is very hot EP!