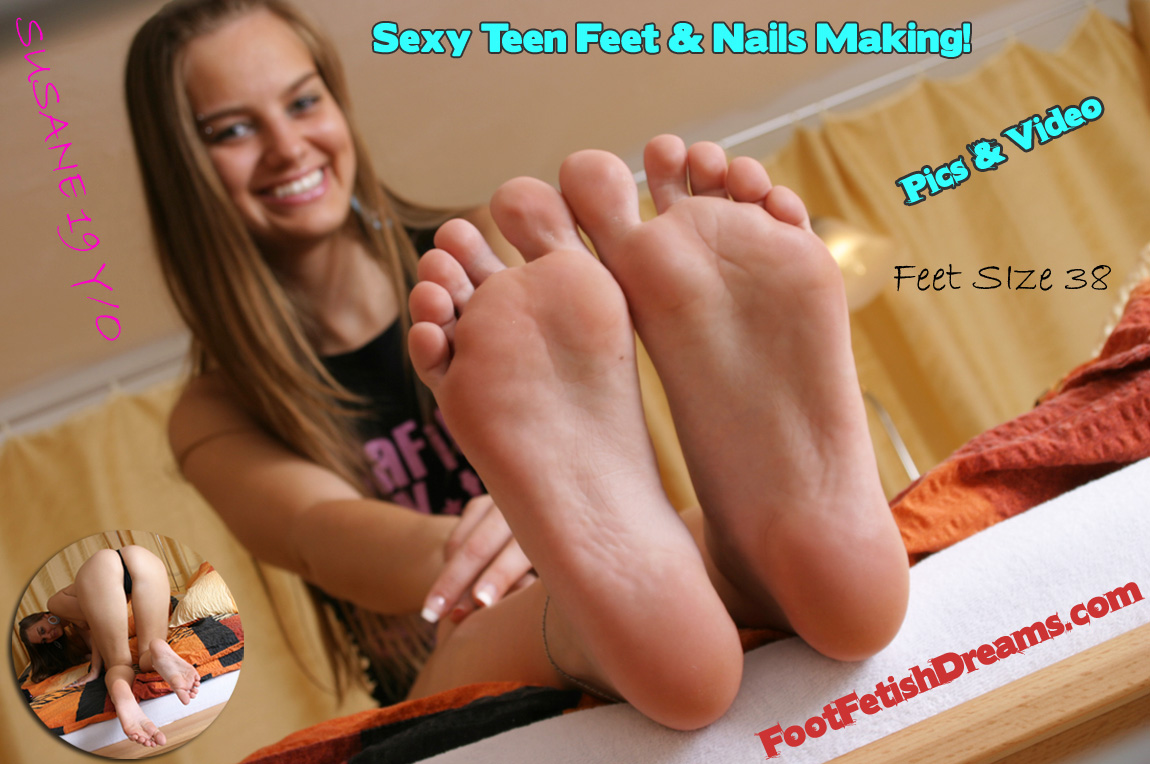 Episode..Sexy Teen Showing Feet & Making Nails!
New Episode In The Members Area June 03th 2016
Hello, this week we have for you special solo update with sexy
teen showing her feet and legs while making nails to polish color.
We will now also shoot solo girls that are new and has sexy feet.
Is not that easy find girls with sexy feet, only half of them has
sexy perfect feet without fails...On every casting we are asking
girls to show feet, or send photos by email before we shoot them.
We don't want girls with ugly feet comming to the set!! Anyway
this is new info so you know what is going on and back to this
girl. She has sexy feet size 38 eu, and she is also very nice. You
will see her go naked, showing legs, soles, and more...!!!!!