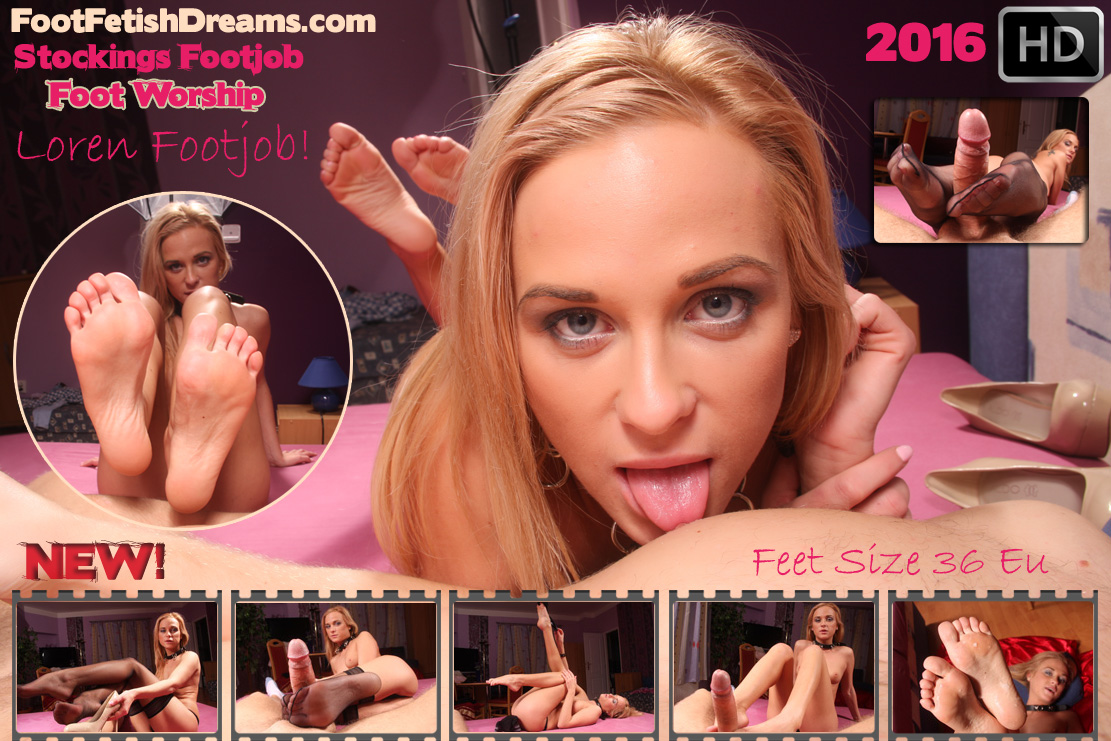 Episode..Loren, Sexy Babe Footjob & Foot Worship
New Episode In The Members Area February 03th 2016
Hello, at this time we have for you speacial fetish upadate too much
on request. Member helped and requested model Loren for another
foot fetish shoot!! She is probably the most sexy model recently with
very sexy and small feet. Her foot size is 36 eu with very soft soles
and nice short toes! She is wearing hot high heel pumps and brown
stockings and she is making very nasty footjob. This episode is special
because she is wearing nice fetish collar and bracelet! She is making
footjob in stockings, front, doggy, side and she is aslo making footjob
with barefeet! She is getting her feet licked and fucked hard! She has
very sexy body and legs too as well. HD Photos and Videos just ADDED!!