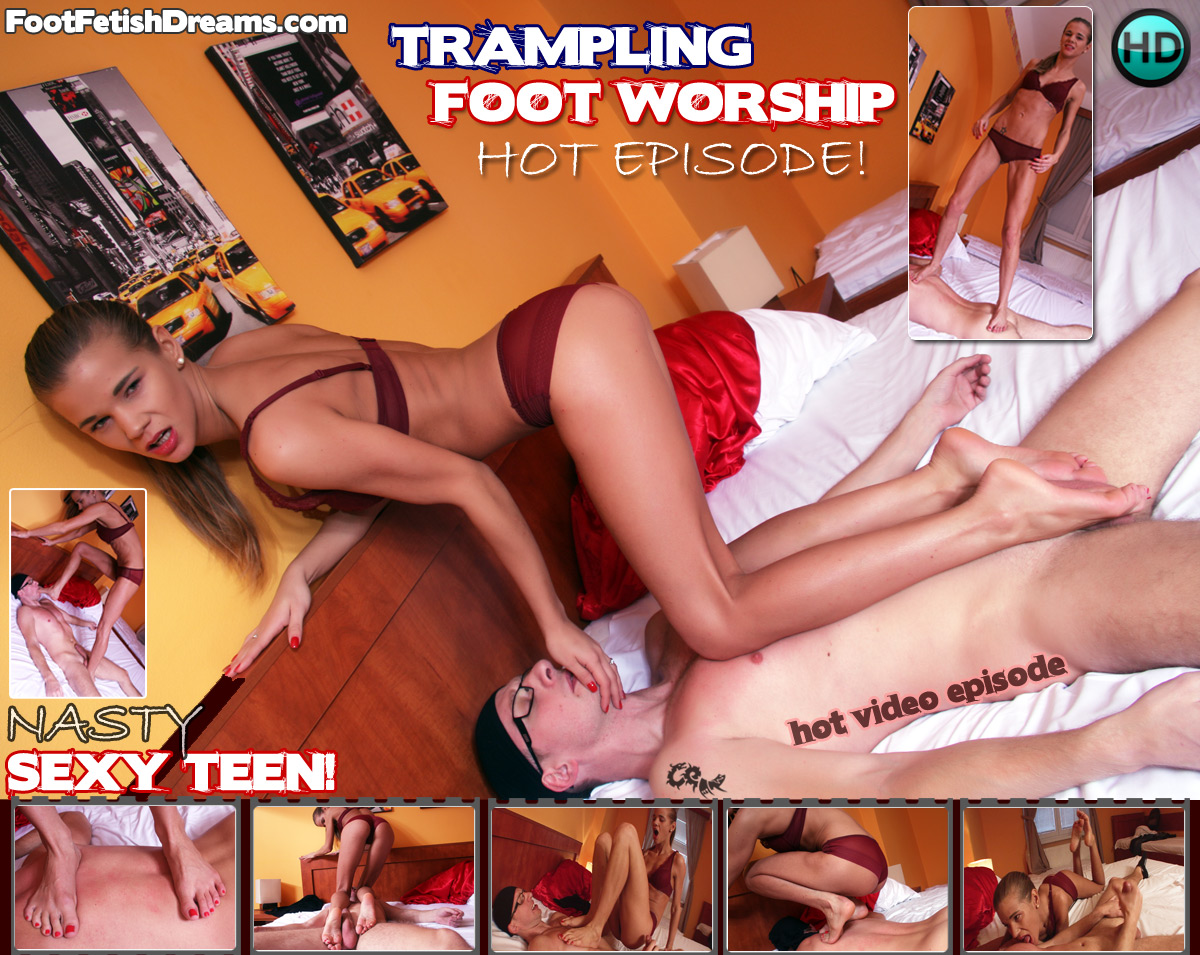 Episode..Nasty Teen In Trampling And FW Action!
New Episode In The Members Area December 29th 2016
Hello, at this time we shoot something special! Sexy teen making
foot worship and trampling! Believe or not this teen seems cute
but she is sadistic bitch and she is enjoying dominate man! We
cut not believe how she is acting during this action. She is stepping
on the man, torture him with feet, playing sexy! In this episode you
will see somethinng new, new format of foot fetish. This trampling
and foot worship episode will make you belive that impossible is
nothing! Cock torture, trampling, foot worship. NEW UPDATE!!!