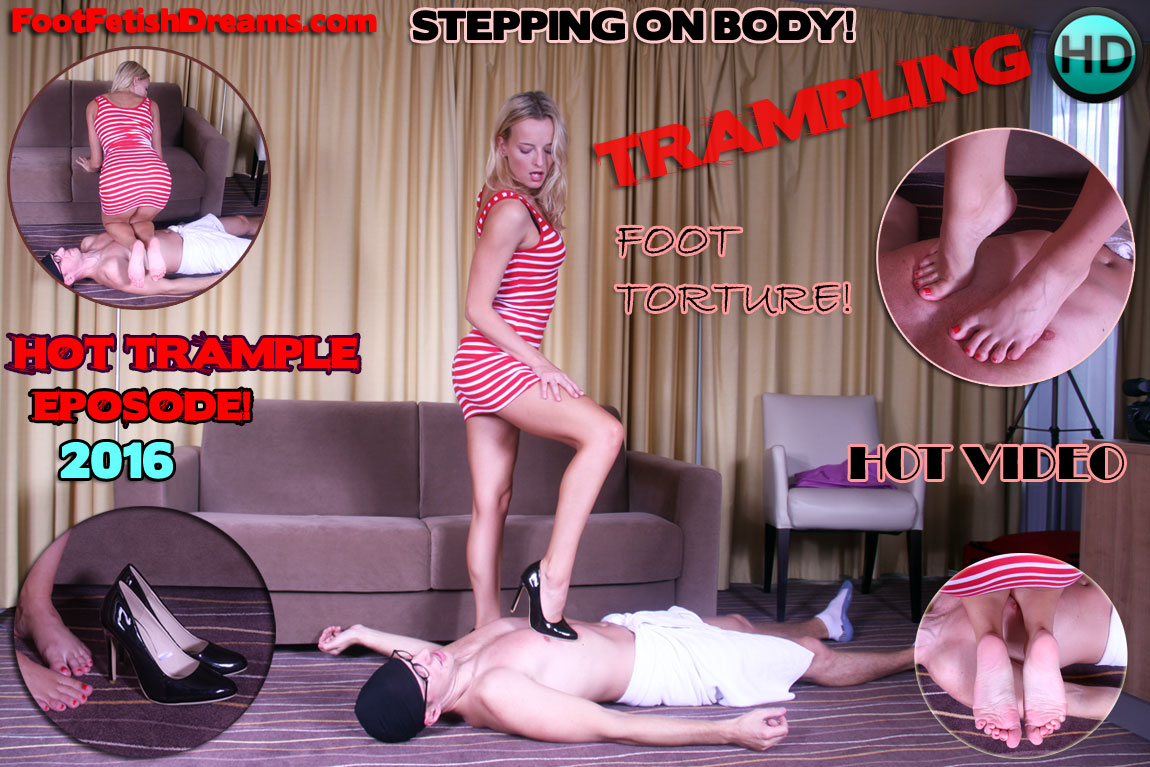 Episode..Hot Blonde Pumps Trampling & FW Episode!
New Episode In The Members Area November 18th 2016
Hello, this time we have special UPDATE!! Hot blonde babe at
TRAMPLING and FW episode! We will now update every week
new episodes! This is going to be special episodes like FW
footjobs, trampling, etc...This blonde babe is very sexy young
girl, with very sexy feet making trample, she is wearing nice
dress and black high heel pumps! She is stepping on body
getting her shoes licked, getting her feet licked, torturing
the man, stepping with both feet and body and more....!!!
If you are TRAMPLING lover this is going to be new episodes
for YOU. Enjoy this new collections of UPDATES!!!