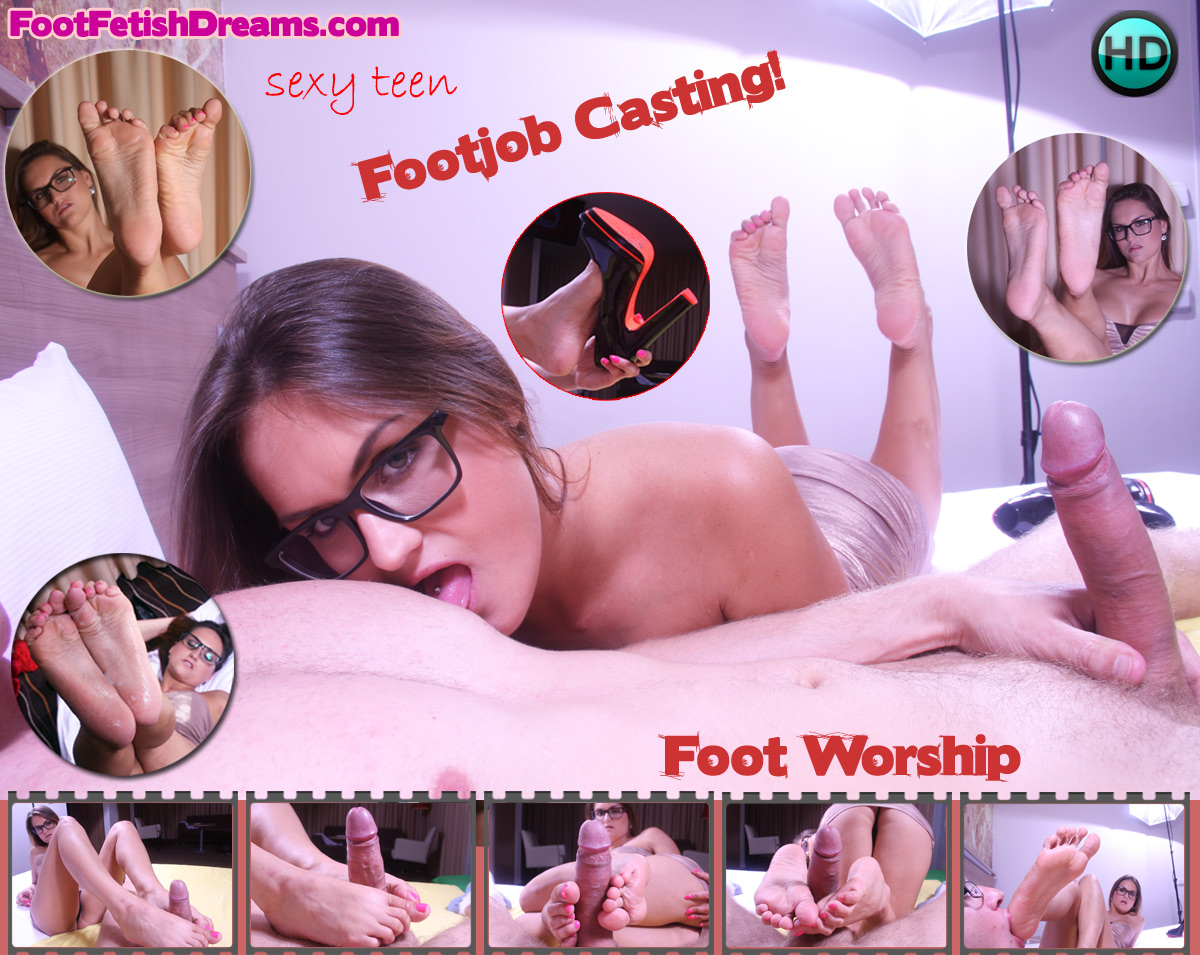 Episode.. Sexy Teen Footjob Casting & Foot Worship!
New Episode In The Members Area July 15th 2016
Hello, after some time we had new model comming for work in fashion
business!! She is 21 Y/O with feet size 39 EU. She has young sexy
feet, very soft and smooth. As usual she came for casting for fashion
magazine in Italy! In order to get this very well paid job she must
show her feet and soles on the table, which she of course refuse
to show, because is not normal for her to show feet on camera!!
She said is very wierd casting! But our rules for work are needed.
After some fight and conversation she finally agreed to show feet,
and after that, when we offered her some cash for casting she
agreed to make even more!! In this episode, she is making hot
footjob, feet licking, very long foot fetish and foot worship, with
many positions, she is stroking the cock with her sexy soles, and
as almost all the models she was very surpriced when cum on her
soles is also needed!! Watch this hot episode, HD videos ADDED!!!