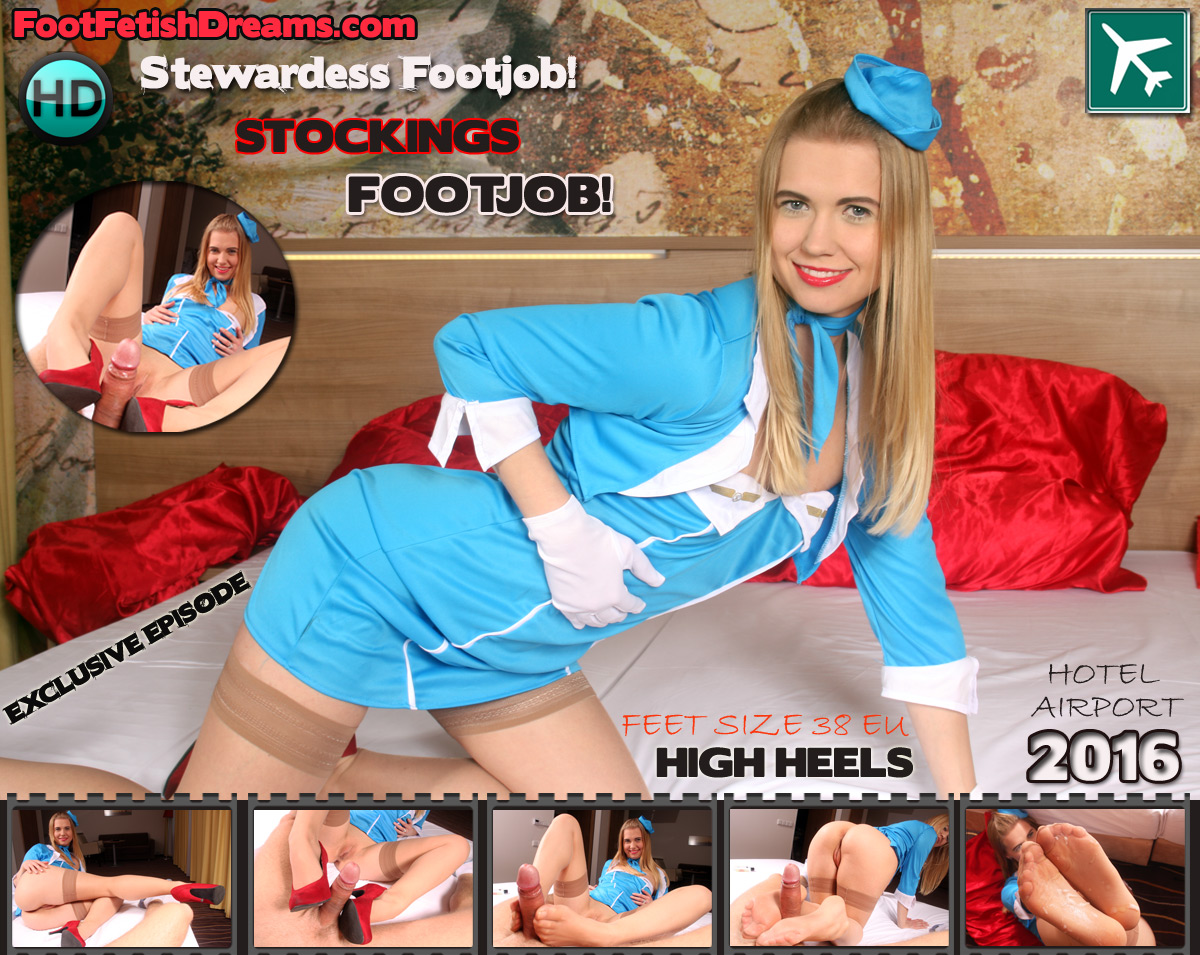 Episode..Hot Stewardess Making Footjob In Stockings & More...
New Episode In The Members Area March 10th 2016
Hello, this babe is a model and she also works as stewardess for
flying company!! She just came from Dubai on wednesday March 9th
and we picked her up in the airport. We drove to hotel for work and
we start making photos of her! She was so sexy in this outfit and our
photographer Angelo asked her if she will be willing to do footjob for
him! She was a bit tired from flight but after photos she finally agreed
to stroke cock with her sexy feet size 38 eu. She wear nice body stockings
and she was lazy to take them off from the long flight. She makes really
sexy footjob, all positions include cock stroking with hand & more!!!!