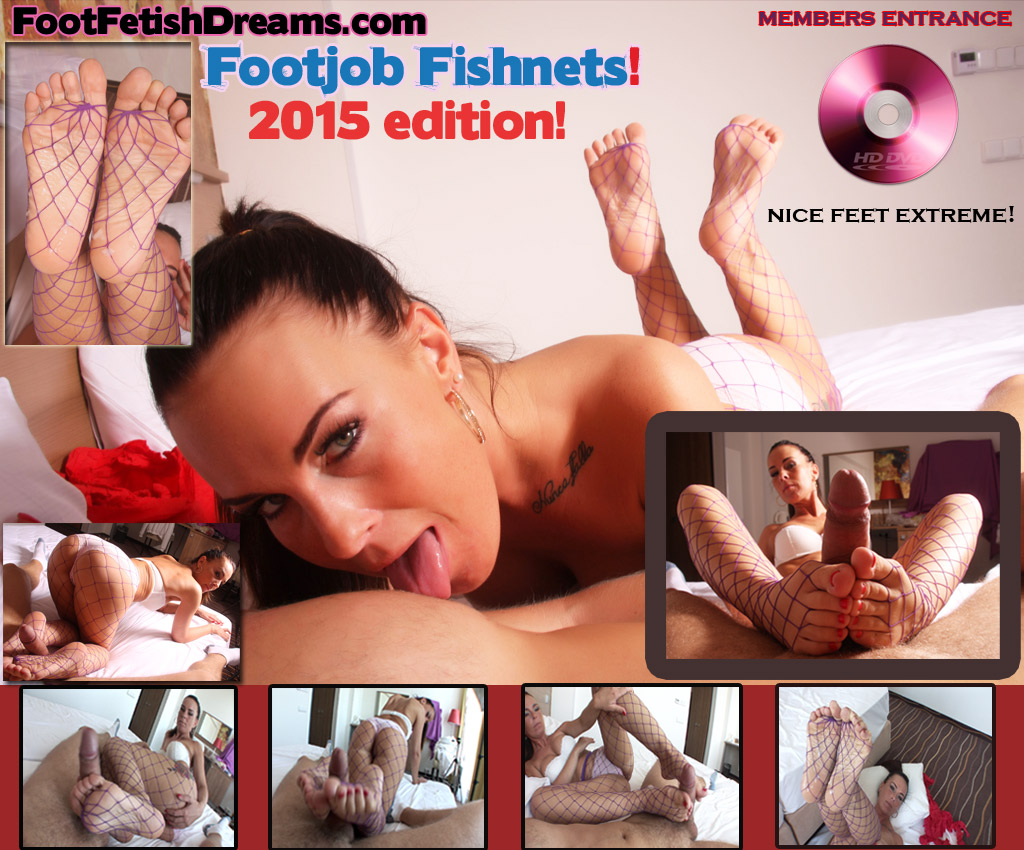 Episode..Sexy Babe In Nasty Footjob Action FISHNETS!!
New Episode In The Members Area July 10th 2015
Hello, new update is here! After some period we are back with very
nice girl with VERY SEXY FEET!! Her feet size is 39 EU but her feet
looks so much smaller. She has very nice short toes with red nail
polish and decent arches!!! At this time she is wearing pink fishnets
all the time durring a footjob! She makes many positions include
doggy footjob, and she is also licking nipples as well! She has really
sexy feet and you can't miss this HOT UPDATE!!! happy holiday to all!