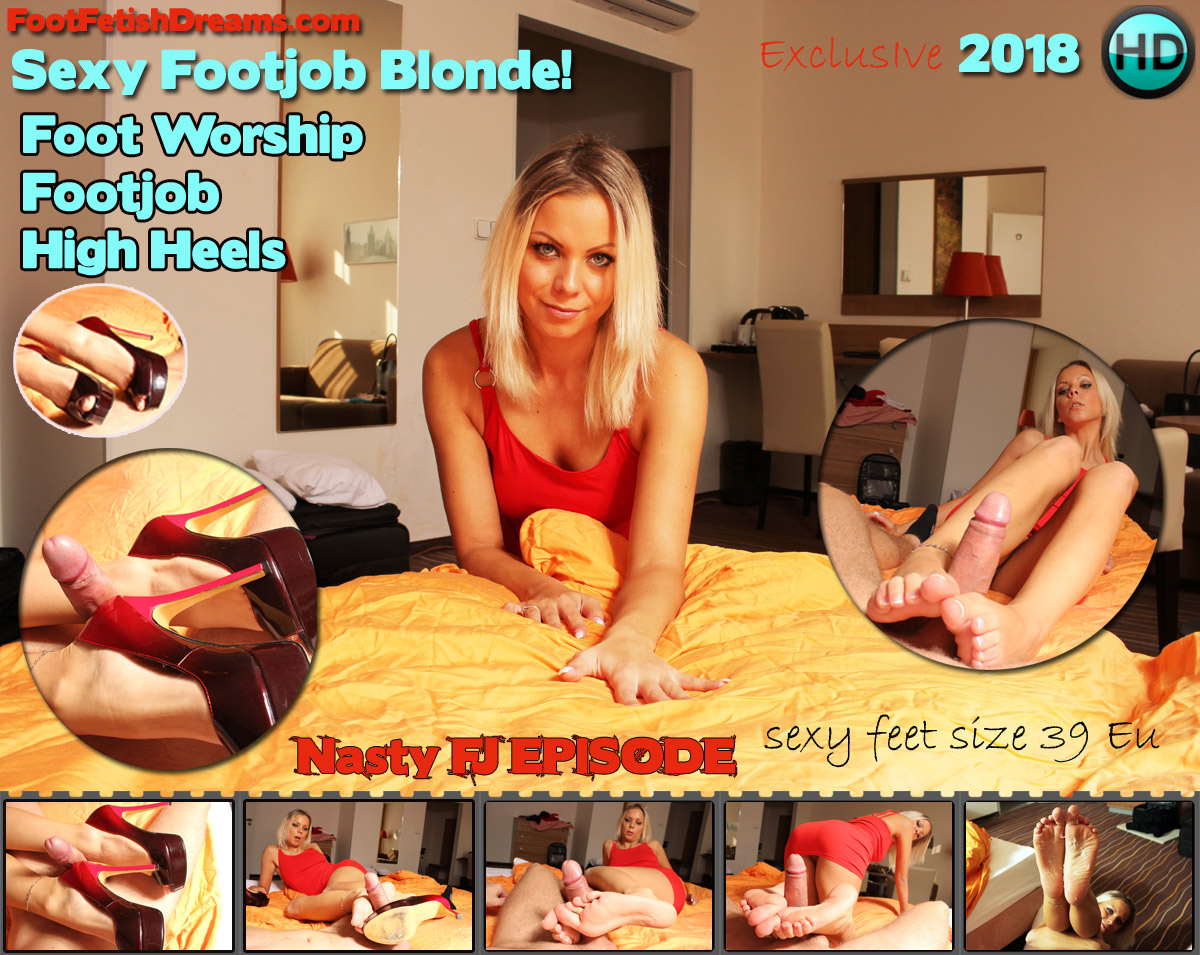 Footsex Blonde, Hello we have for you brand new exclusive footjob episode of a sexy teen making the first-time footjob! She is very sexy and cute. She never did footjob
before, and this is her first-time experience where she stroke cock with her sexy feet. Her feet size are 39 EU, and she has very soft soles as well.
She is wearing a nice red sexy dress and black-red pumps. In this episode, she is making footjob and foot worship. In footjob she is making all footjob
positions, like a front, side, doggy and she is also getting her feet fucked from behind, where she faces into the camera and showing soles than she is making
foot worship, where she is getting her feet licked and sucked. She is making massage with her feet on man face. In the end, she was very surprised because she gets a big load of cum on her soles. She said it is very strange! Enjoy this new sweet Footsex UPDATE! HD videos and photos ADDED!