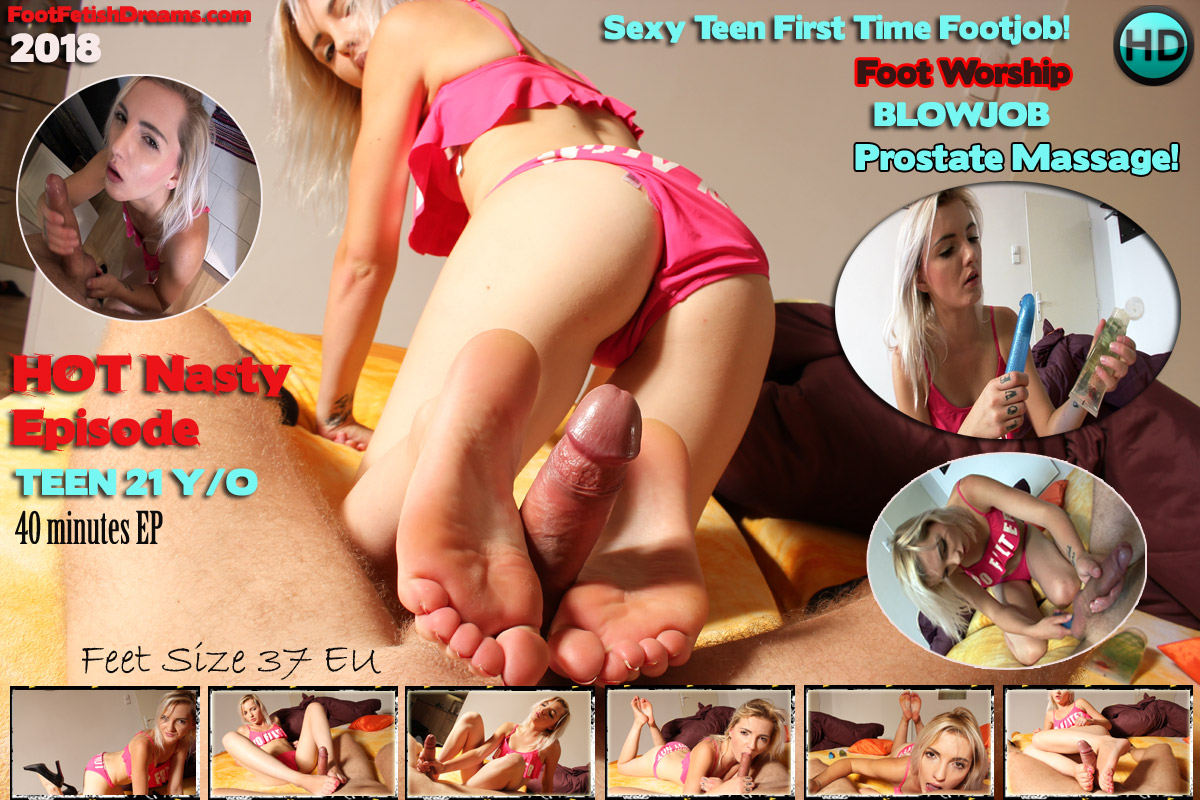 Episode..Teen Footjob & BJ And Massage Prostate!!
New Episode In The Members Area September 01th 2018
Hello, at this time we have for you special September episode! Sexy blonde teen in nasty footjob episode. She has very sexy small feet size 37 EU and nice soles. For her is the first-time episode, of making something like this. She is stroking cock with her feet and also making BJ! She is making all kind of footjob positions and wearing the nice red teeny dress. She is also wearing nice black pumps. As a surprise, she is making a nice prostate massage with a blue dildo. It is a pleasure for every man! Try something new, and see this hot episode include Foot Sucking. HD videos and Pics just ADDED!