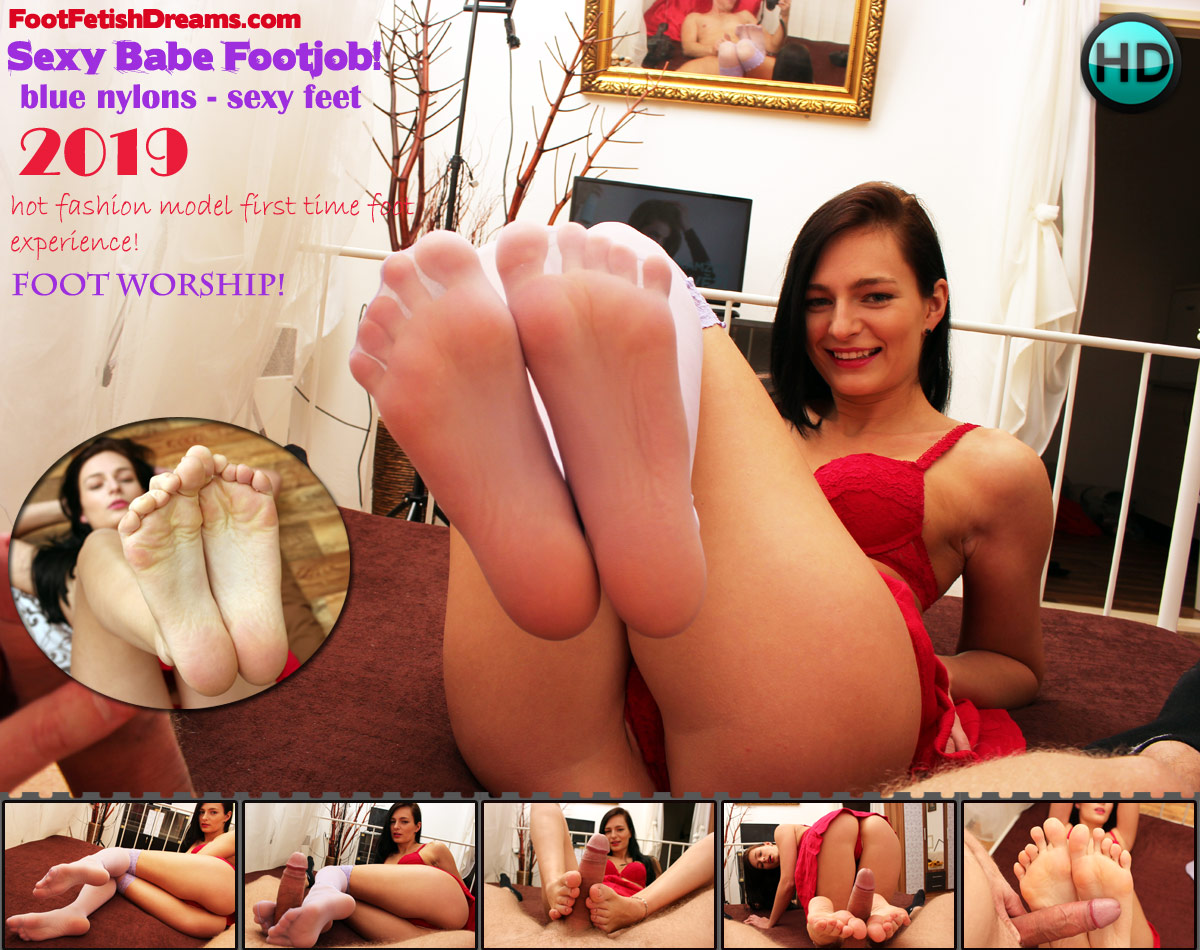 Episode..Fashion Model First Time Footjob Experience!
New Episode In The Members Area January 24th 2019
Hello, at this time we have for you special update with a sexy fashion model making the first-time footjob! She came to our studio for casting to make some test photos. In the while, we discovered she has very sexy legs and feet and we offered her work directly for the producer. She said she never did anything like this, footjob, and she was a bit scared. She has BF and he does not know about this work in modeling. She was in need to gain some extra cash, and after some negotiation, she finally agreed to have her feet fucked and make footjob. She was a little bit shocked because she does not know that guys can be turned on by feet so much. She is having nice blue stockings and nice black pumps. She is slowly taking off the shoes and starting foot fetish session! She does not know what to do exactly and feel a bit strange but after while she understood what to do. She gets her feet sucked and worshiped with passion. She is making all the footjob positions, include doggy footjob with wrinkled soles and at the end, as usual, she gets a big load of cum on her soles. In this position she did not say anything, just looking strange!! Enjoy this new update, hot pics and HD vids just added!