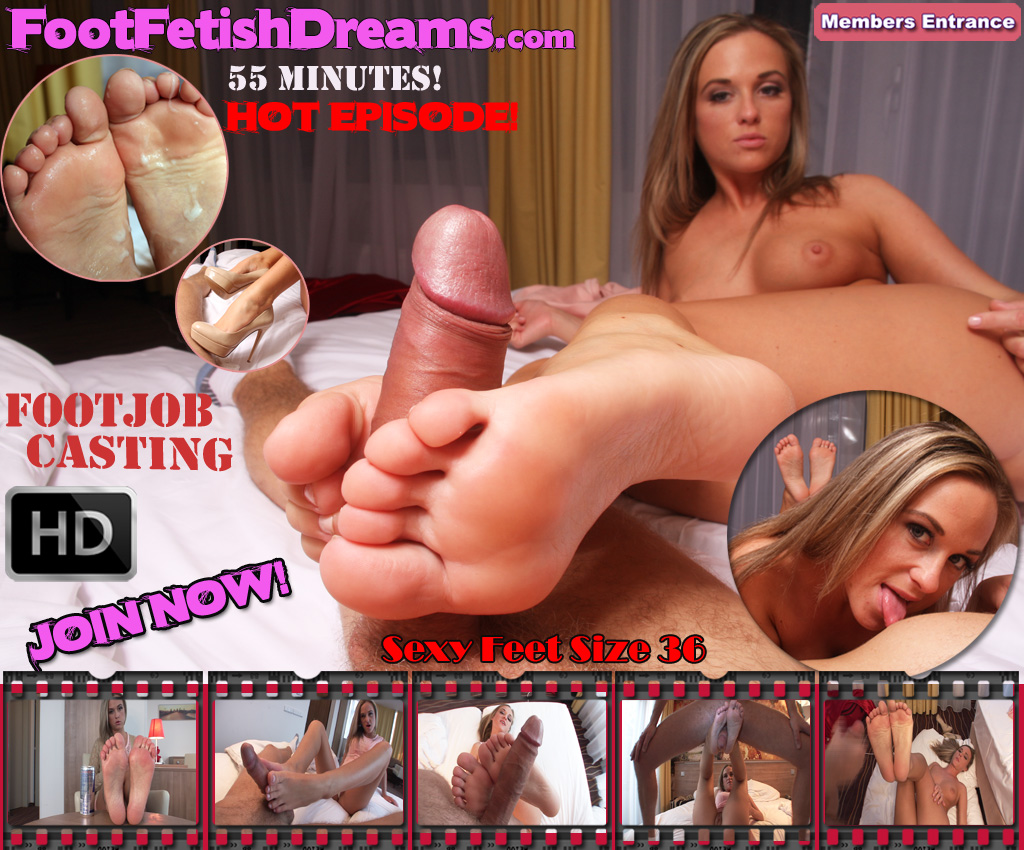 Episode.. Hot Babe Footjob Casting With Virgin Feet!!
New Episode In The Members Area December 2014
Hello, dear members, we have for you at this time special christmas update.
Sexy young babe making first time footjob on casting! She is very shy but
she has extremely sexy feet size 36 EU. She is showing her soles on the
table in front of camera and making interview! Her feet are so soft, very
sexy and soft soles. She has very nice feet, wide soles, high arches and
sexy short toes with very nice nails!! She is making all kind of positions,
doggy footjob, front, back, she is getting her feet sucked, she is licking
nipples while facing the feet on the camera, OMG, she is so sexy. This
is present for you for christmas. She is probably on of the most best girls
from FFD. 55 minutes of HD video just ADDED! Enjoy Her and Chistmas!!