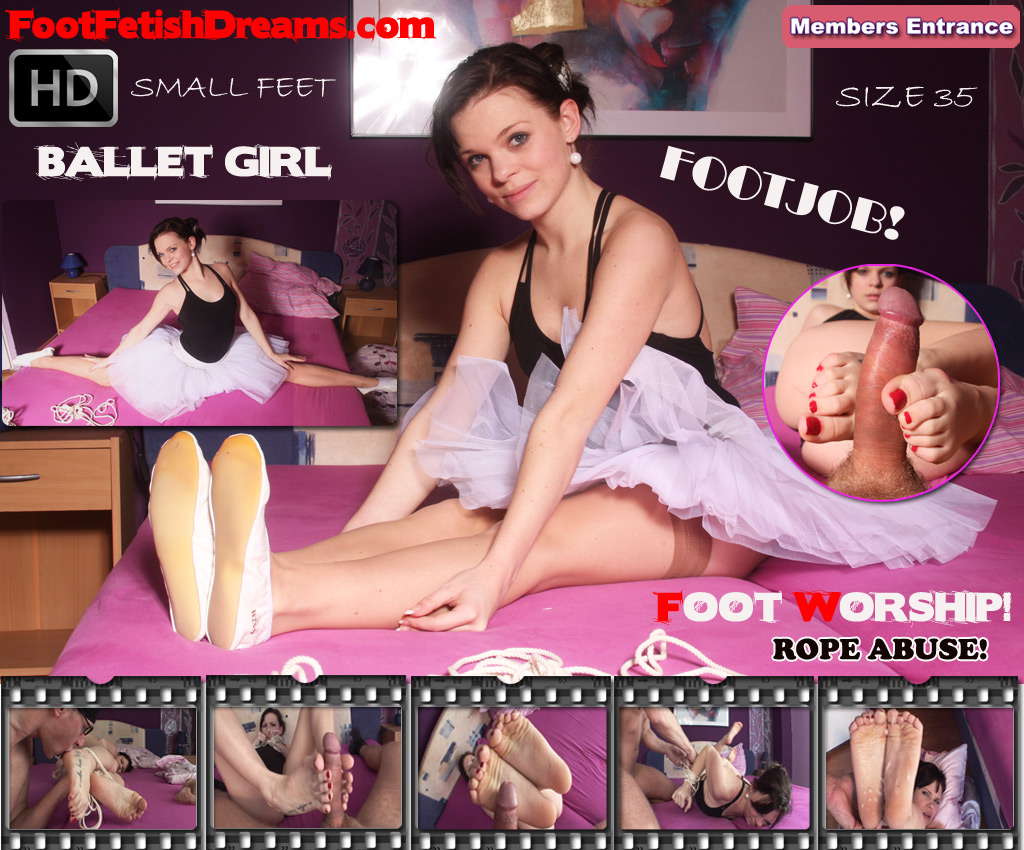 Episode.. Ballet Teen In Sexy Footjob And Tie Abuse!!
New Episode In The Members Area March 26th 2015
This is new private episode. Private request! A teen girl came from
ballet lesson, totally dunk! Stalker has copy of her key room and enter
the room while she sleeps. He put her on the bed, tie her up and starting
foot worship. When she wake up, she find out she is all tyied up and can
do nothing. She please him to stop but he agresivelly sucking her feet!
Than he take her feet and start using them for footjob! She is totally
in shock what is going on! Her feet are so soft small and sexy!!!!!